Concertzender Actueel
Wekelijkse actualiteiten, met CD van de week, de concertagenda en interviews met gasten.
Presentatie Pauline Verburg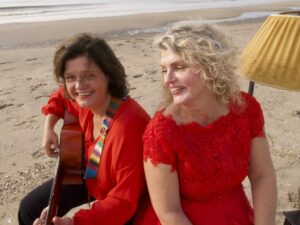 Lucette van den Berg (zang) en Annedee Jaeger (gitaar) presenteren op 5 en 12 februari hun nieuwe cd La Serena – Sephardic songs en daarvan in Actueel een voorproefje. Lucette vertelt het prachtige verhaal over de oorsprong van Sefardische liederen en natuurlijk laat het duo ook een aantal live in de studio horen: La Serena, Avrix mi galanica, Durme, durme en Morenica. Website La Serena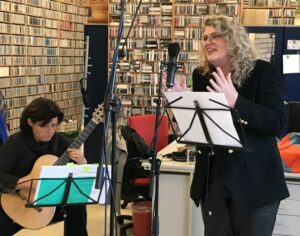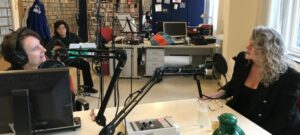 CD van de Week
Bela Bartok – Scherzo alla Bulgarese, String Quartet no. 5
Ragazze Kwartet CD van de Week
Museum
Muziek: Douwe Eisinga, The Barn Pt. 3 van album For You Have Delivered My Soul.
Zeeuws Museum
Playlist
C.Ph.E. Bach – Cello concert in A, deel 3
Andreas Brantelid, cello en Concerto Copenhagen  Concerto Copenhagen
De Beren Gieren – A Funny Discovery. Album: Less Is Endless
Presentatie concert ParadoxTilburg
Janacek – Con moto uit: Sonate for violin and piano
Maxime Gulikers, viool. Andrea Vasi, piano
CD Red Diamonds
J.S. Bach – Singet dem Herrn ein neues Lied (BWV 225)
The Monteverdi Choir olv. John Eliot Gardiner Cappella Amsterdam
Julia Perry – Short Piece for Orchestra
Imperial Philharmonic of Tokyo olv. William Strickland Made in America
Claude Debussy – Reflets dans l'eau uit 'Images'
Ramon van Engelenhoven Concert Rhenen 29 Januari
Bach – Orgel Concerto, BWV 596 naar Vivaldi's Concerto nr. 11, op. 3 , deel 1
Johannes-Ernst Köhler, orgel De Doelen, Sjieke koffie met Bach
Georgs Pelēcis – Gaudeamus, Una Cintina, orgel en het Amstel Kwartet
Orgelpark 5 februari
Unuttun Beni Zalim – Candan Ercetin, zang
Ravel –  Introduction et Allegro. Melos Ensemble Ode aan Ravel 29 januari Amare
JS Bach – 'Corrente' uit: Partita no. 1 in b klein
Jeroen de Groot, viool. En het komt van zijn nieuwe cd 'Pure Live 2' met daarop werken Van Bach en Ysaiï.
Samenstelling: