De Nacht: Wereldmuziek
Cuba at Random (deel 1)
Afro Cuban All Stars
Deze nacht kunt u gaan luisteren naar Cuba at random. We zenden vannacht de muziek niet per album uit, maar volledig in willekeurige volgorde. Zet de radio maar een tikje harder en geniet van de Buena social club tot aan de next generation.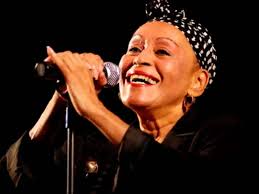 Omara Portuendo
Afro Cuban All Stars –  Step Forward: The next Generatio
Afro Cuban All Stars –  A toda Cuba le Gusta
Afro Cuban All Stars –  Distinto Diferente
Afro Cuban All Stars –  Live in Japan
Omara Portuondo –  Duets
Omara Portuondo & Maria Bethania –  Adnia
Omara Portuondo & Chuco Valdes –  Desafios
Omara Portuondo & Martin Rojas, Compay Segundo – Duets
Barbarito Torres – Havana Café
Eliades Ochoa –  La Collecion Cubana
Ry Cooder & Manuel Galban – Mambo Sinuendo
Ruben Gonzales and Friends Buena Vista Social Club – The next generation
Felix Baloy – Baila mi so.
Deel 2 wordt uitgezonden op 15 augustus weer van 01:00 – 07:00 uur
Samenstelling: