De Nacht: Jazz
Een hele nacht jazz met in deze aflevering aandacht voor slagwerkers als leider van een groep.
De Nacht: Jazz = jazz uit de collectie van Jordy de Muijnk. De eerste helft van deze nacht besteden we aandacht aan slagwerkers die recentelijk als leider van een groep een album hebben uitgebracht. We beginnen met Andrew Cyrille en de cd Lebroba. Geboren in 1939 is hij nog altijd één van grote vernieuwers van het slagwerk. Hij speelde jarenlang samen met pianist Cecil Taylor en is, ondanks zijn respectabele leeftijd, nog altijd één van de meest geliefde en gevraagde drummers in de mainstream jazz.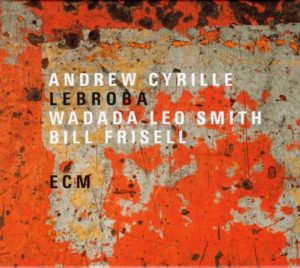 01:00
Worried Woman 7:35
Turiya:Alice Coltrane / Meditations And Dreams:Love 17:24
Lebroba 5:44
TGD 5:17
Pretty Beauty 6:24
Andrew Cyrille – drums
Wadada Leo Smith – trompet
Bill Frisell – gitaar
Label: ECM Records ‎– ECM 2589
https://www.ecmrecords.com/shop/1534925560/lebroba-andrew-cyrille-wadada-leo-smith-bill-frisell
01:45
De volgende cd in ons drieluik van slagwerkers als leider van een uitvoerende groep is het album New Direction van Herlin Riley. Op 3-jarige leeftijd begon hij al met het spelen van drums. Hij bleef dit instrument altijd trouw met een korte uitstap naar trompet gedurende zijn schooljaren.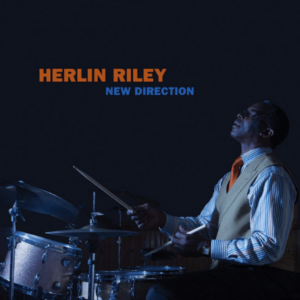 New Direction 6:53
A Spring Fantasy 6:01
The Crossbar 6:44
The Big Banana 6:15
Shake Off The Dust 5:55
Connection To Congo Square 5:32
Herlin's Hurdle 7:04
Hiccup Smooth 7:20
Harlem Shuffle 7:23
Tutti Ma 4:35
Herlin Riley – drums
Emmet Cohen – piano
Russell Hall – contrabas
Bruce Harris – trompet
Godwin Lewis – alt- en sopraan saxofoon
Perrdrito Maritnez – conga
Mark Whitfield – gitaar
Label: Mack Avenue Records ‎– MAC 1101
https://www.mackavenue.com/store/mac1101
02:50
De volgende en laatste cd in dit drieluik over slagwerkers in de jazz is afkomstig van Jeff Hamilton. Met zijn trio bracht hij in de zomer van 2020 de cd Catch Me If You Can uit.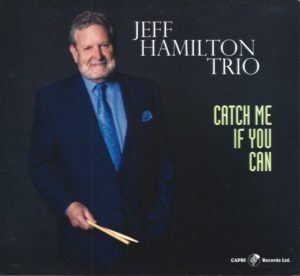 Make Me Rainbows 4:14
Helen's Song 4:32
Catch Me If You Can 5:37
The Pond 5:33
Lapinha 7:23
The Barn 6:50
Bucket O' Fat 6:38
Bijou 5:27
Big Dipper 5:39
Moonray 5:37
Jeff Hamilton – drums
Jon Hamar – bas
Tamir Hendelman – piano
03:50
We nemen afscheid van het slagwerk en gaan een stukje terug in de tijd naar 1995. In januari van dat jaar bracht de Amerikaanse bassist Christian McBride zijn debuut album Gettin' To It uit.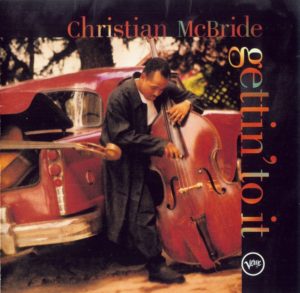 In A Hurry 4:35
The Shade Of The Cedar Tree 7:40
Too Close For Comfort 5:50
Sitting On A Cloud 5:47
Splanky 4:16
Gettin' To It 5:31
Stars Fell On Alabama 5:23
Black Moon 5:19
King Freddie Of Hubbard 7:40
Night Train 3:37
Christian McBride – bas
Roy Hargrove – trompet en flugelhorn
Joshua Redman – tenor saxofoon
Steve Turre – trombone
Cyrus Chestnut – piano
Lewis Nash – drums
Ray Brown en Milt Hinton – contrabas
Label: Verve Records
https://www.christianmcbride.com/
04:45
Het in Brussel gevestigde kwartet Commander Spoon bracht in februari 2020 hun debutalbum Spooning uit. Commander Spoon brengt jazz, hip hop, rock en elektronica samen in Ă©Ă©n geluid.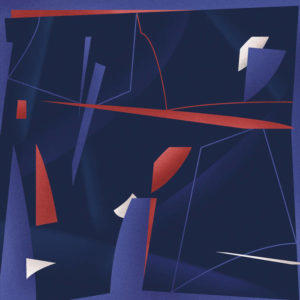 Dragons & Mushrooms 04:45
Jazzclub 02:33
Miskine 02:06
Babiroussa 04:49
Spoonfield 01:39
Belcanto 03:23
Djingelinge 04:34
Overwhelming 04:50
Santa Rita 07:17
Boomerang 04:09
Miskine (reprise) 01:18
Pierre Spataro – tenor saxofoon
Florent Jeunieaux – gitaar
Samy Wallens – drums
Fil Caporali – bas
Label – W.E.R.F Records
https://commanderspoon.bandcamp.com/album/spooning-2
05:25
We blijven nog even in België want ook onze volgende cd is afkomstig uit dit land. Het trio Orange Moon bracht in oktober 2020 een titelloos album uit op het in Gent gevestigde el NEGOCITO Records.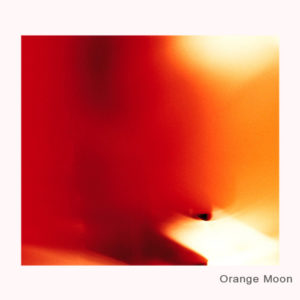 Viscositeit 02:28
Andante N°2 04:26
Moulin Le Retour 04:52
To The Teachers 04:13
Last Call 03:10
Compro 04:36
Propositions 02:53
Crystal Baby 04:51
Let's Dance 01:58
Tin Tin 04:18
Caronte 03:26
Hendrik Lasure – piano
Manolo Cabras – bas
Mathieu Calleja – drums
Label: el NEGOCITO Records
https://elnegocito.bandcamp.com/album/orange-moon
06:05
Voor onze volgende cd steken we de oceaan weer over. Om precies te zijn naar Chicago. Jazzpianist Ryan Cohan is namelijk afkomstig uit deze stad en u kunt zometeen gaan luisteren naar zijn uitgave Originations.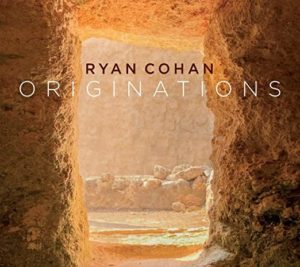 The Hours Before Dawn 8:42
Imaginary Lines 7:38
Heart 7:49
Sabra 6:26
A Seeker's Soul 6:10
Essence 12:27
Ryan Cohan – piano
James Cammack – bas
Geof Bradfield – bas klarinet en sopraan saxofoon
John Wojciechowski – klarinet, fluit, alt fluit en tenor saxofoon
Michael Raynor – drums
Omar Musfi – percussie
Tito Carrillo – trompet en flugelhoorn
Ensemble – Kaia String Quartet
Naomi Culp, Victoria Moreira – viool
Amanda Grimm – altviool
Hope DeCelle – cello
Label: Origin Records ‎– 82804
https://originarts.com/recordings/recording.php?TitleID=82804
Samenstelling:

Jordy de Muijnk