Oriënt Express
Traditioneel-klassieke muziek uit Iran.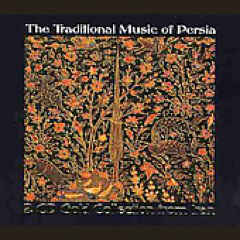 1-
Drie klassieke stukken:
-BAGH-E KHATEREA, door Behnam Vahdani op setâr met begeleiding op zarb. Track 4 – 6'42
-NASIEM-E SABA, door de neyspeler Mohammad Ali Kiani-Nejad en Farhangfar op tombak. Track 8 – 4'01
-NAVAY-E-BARBAT. Track 10 – 4'58
Cd. The traditional music of Persia: 2 cd gold collection from Iran -2- (2004). Label: Dejavu Retro R2CD 42 92.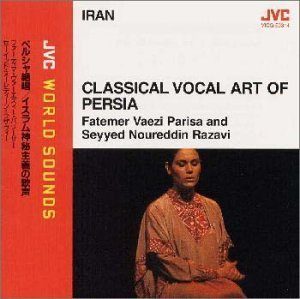 2-
DASTGAH-E HOMAYUN, op teksten van Hafez.
Met zangeres Fatemeh Vaëzi Parisa, begeleid door
-Seyyed Noureddin Razavi op ney,
-Jalal Zolfonun op setâr,
-Mohammad Musavi op ney,
-Morteza Hajali Ayaan op tombak.
Cd. Classical vocal art of Persia, Fatemeh Vaëzi Parisa, Seyyed Noureddin Razavi (1996). Label: JVC VICG 5269. Track 4 – 10'13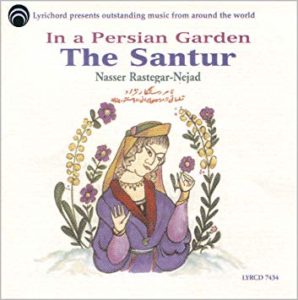 3-
DASTGAH-E ABU-ATA.
Uitgevoerd door Nasser Restegar-Nejad op santoer.
Cd. In a persian garden :
The santur, Nasser Rastegar-Nejad (1998).
Label: Lyrichord, code: LYRCD 7434.
Track 3 – 12'46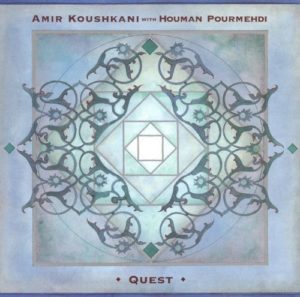 4-
Twee composities door de zanger Amir Koushkani,
met Houman Pourmehdi op tombak & deff.
Cd. Quest, Amir Koushkani (1998).
Label: Songlines SGL 2402 2.
Track 5 – 11'47 | Track 6 – 5'30
Met dank aan:


Samenstelling: