Sonoor
Werken voor Theremin, aflevering 2 (slot).
1. Olga Bochihina. Canto Ostinato.
2. Caspar Johannes Walter. Vakuum-halluzinationen.
3. Nicolaus Richter de Vroe. Thereminskie ostrova (Theremin eilanden).
4. Michael Hirsch. Rezitativ und Arie.
5. Vladimir Nikolaev. Cherno-belaja muzyka (Zwart-witte muziek).
6. Moritz Eggert. The son of the daughter of Dracula versus the incredible Frankenstein Monster.
7. Iraida Yusupova. Kitezh-19.
Lydia Kavina & Barbara Buchholz, Theremin.
Kammerensemble Neue Musik Berlin.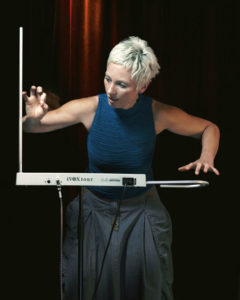 Samenstelling: