Terra Incognita
Nr: 82. Een luisterpost in het onontgonnen landschap van de onafhankelijke alternatieve blues-, folk- en pop-labels.
Terra Incognita is een programma met gevarieerde, hedendaagse muziek van muzikanten die je zelden of nooit hoort op de Nederlandse radio.
Een ontdekkingsreis voor de nieuwsgierige muziekliefhebber met een brede interesse. Ontspan het Oor en ontdek de Luister!
Aflevering 82.
In dit uur weer ruime aandacht voor muziek uit kleine studios in allerlei landen en muzikanten die in eigen beheer uitgeven. Een mix van stijlen en genres vol oorstrelers, toonzetters, verhalenvertellers en stressbrekers. Een muzikale reis met veel talent en passie in de koffer: Luister o.a. naar Jack Cheshire, Skator, Julia Holter, Lal Waterson en Aoife O'Donovan.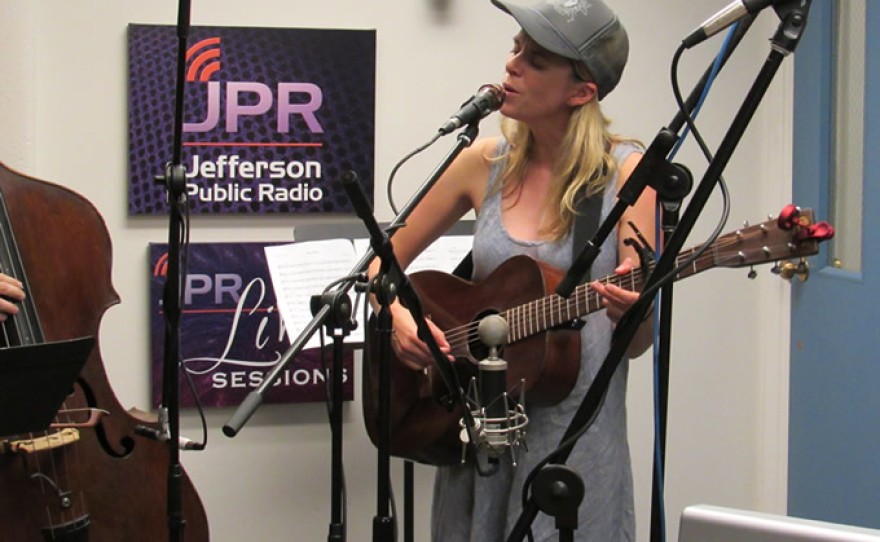 Aoife O'Donovan
1. Jack Cheshire
Tunnel Vision, 04:47
Single
Jack Cheshire, 2020
pad 1:                                                                                            05:56
2. Aoife O'Donovan
The King of All Birds, 03:56
Single
Yep Rock Records, 2015
3. Sam Brookes
Numb, 05:35
Kairos
Sam Brookes, 2014
4. Värttinä
Sepän Poika, 03:21
Iki
Värttinä, 2003
pad 2:                                                                                            19:14
5. Naomi Berrill
Berrill: Silent Woods Suite: Oak and Sister Spring, 02:43
Berrill: Suite Dreams
Sonzogno, 20210
6. Justin Hopper, Sharron Kraus, Belbury Poly
Dawn, 03:05
Chantonbury Rings
Ghost Box, 2019
7. Skator
Din Tur, 04:58
Single
Sing a Song Fighter, 2020
pad 3:                                                                                            30:28
8. Ketsurat
Mäkätys, 02:51
World Music 2012
Laika, 2012
9. Julia Holter
Voce Simul, 06:35
Aviary
Domino Recordings, 2018
10. Rodrigo y Gabriela
Terracentric, 03:33
Mettavolution
Rubyworks Limited, 2019
pad 4:                                                                                           44:04
11. James Elkington
Moon Tempering, 03:13
Ever-Roving Eye
Paradise of Batchelors, 2020
12. Adrian Johnston
Red Riding: 1974. Microfiche, 01:17
Red Riding – Music from Three Films
Silva Screen Records, 2009
13. Sun Kil Moon
Alesund, 06:26
Admiral Fell Promises
Caldo Verde Records, 2010
14. Lal Waterson, Oliver Knight                                             56:13
Flight of the Pelican, 03:47
Once in a Blue Moon
Topic, 2006
Terra Incognita wordt elke derde en vierde donderdag van de maand uitgezonden om 22.00 uur. Wilt u reageren? Stuur dan een mail naar: terra@concertzender.nl.
Samenstelling & presentatie:

Fred Wittenberg