Terra Incognita
Nr: 97. Een luisterpost in het onontgonnen landschap van de onafhankelijke alternatieve blues-, folk- en pop-labels.
Terra Incognita is een sfeervol avondprogramma met gevarieerde, hedendaagse muziek van muzikanten die je zelden of nooit hoort op de Nederlandse radio.
Een ontdekkingsreis voor de nieuwsgierige muziekliefhebber met een brede interesse. Ontspan het Oor en ontdek de Luister!
Aflevering 97.
Opnieuw struinen we een uur lang door het terra incognita van de kleine, onafhankelijke platenlabels. Veelal onbekende artiesten uit allerlei landen brengen kleur aan dit avondprogramma. Verhalenvertellers, toonzetters en oorstrelers wisselen elkaar af met een eigentijdse blik vol passie en vaak met poëtische teksten.
In dit muzikale landschap treffen we deze keer o.a. Nadine Shah, Shannon Lay, Wye Oak, Einstürzende Neubauten (foto), Noir Desir,  en Smoke Fairies.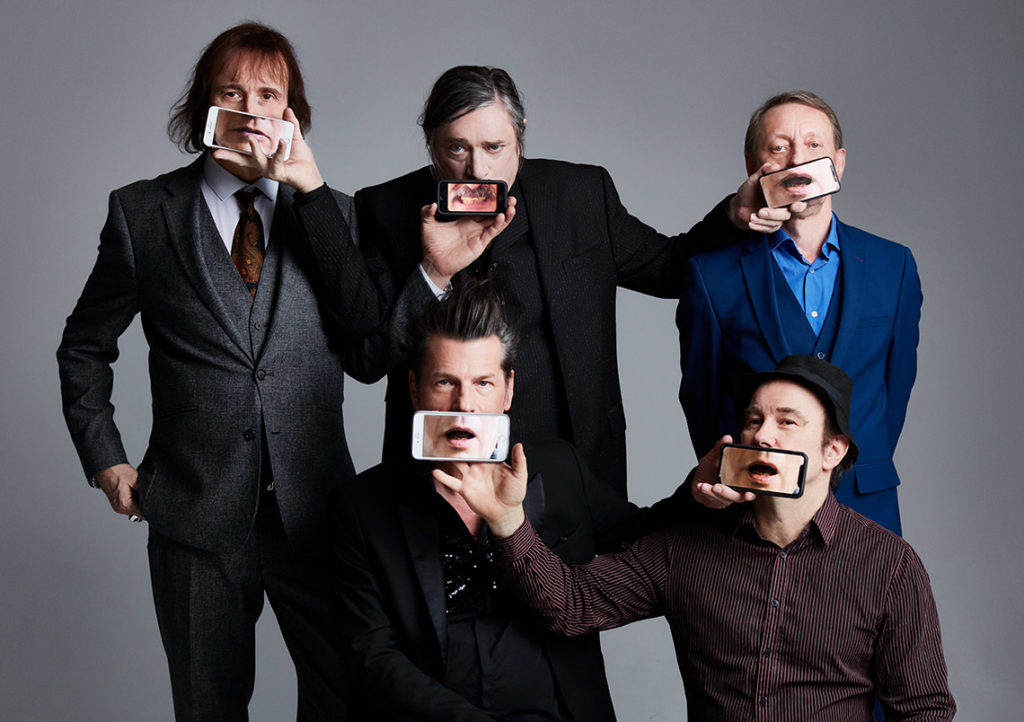 1. Nadine Shah
Kitchen Sink, 03:37
Kitchen Sink
Infectious Music, 2020
pad 1:                                                                                            04:55
2. Shannon Lay
August, 02:48
August
Sub Pop Records, 2019
3. Mary Waterson, David A Jaycock
Three of Them, 02:17
Death Had Quicker Wings Than Love
One Little Independent Records, 2017
4. Konradsen
Dice, 03:36
Single
Cascine, 2019
5. SYML
The Bird, 04:34
Single
SYML, 2019
pad 2:                                                                                            18:52
6. Wye Oak
The Louder I Call, the Faster It Runs, 04:04
Single
Merge Records, 2018
7. Mari Boine
Suoivva, 06:03
In The Hand of the Night
Lean AS, 2019
8. Einstürzende Neubauten
La Guillotine de Magritte, 03:43
Single
Potomak, 2020
pad 3:                                                                                            33:05
9. Matt Sweeney, Bonnie Prince Billy
Make Worry For Me, 03:59
Single
Drag City, 2020
10. Tape
Beams Out, 02:43
Luminarium
Häpna Disk Handelsbolag, 2006
11. Skator
Svart, brunt, gult, 03:42
År
Sing a Song Fighter, 2020
pad 4:                                                                                            43:46
12. Gudrid Hansdottir
Chaindance, 03:43
Beyond the Grey
Beste! Unterhaltung, 2011
13. A Filetta
Infine, 02:12
Castelli
Deda, 2015
14. Noir Desir
L'enfant roi, 06:04
Des Visages Des Figures
Barclay, 2014
15. Smoke Fairies                                                                  57:04
Steal Softly Thru Snow, 02:39
Wild Winter
Year Seven Records, 2014
Terra Incognita wordt elke derde en vierde (en eventueel vijfde) woensdag van de maand uitgezonden om 22.00 uur. Wilt u reageren? Stuur dan een mail naar: terra@concertzender.nl.
Samenstelling & presentatie:

Fred Wittenberg