The Sound of Movies
In de reeks Jazz in de Film, aflevering 252: Quincy Jones (6).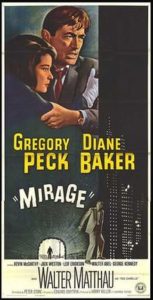 1. Promotiesong 'The Pawnbroker' voor The Pawnbroker (1965).
2. Promotiesong 'The Spell You Spin (The Web You Weave)' voor A Dandy in Aspic (1968).
3. Song 'Come Back, Charleston Blue' uit Comeback, Charleston Blue (1972).
4. Promotiesong 'Mirage' voor "Mirage" (1965).
5. "Mirage" (1965).
Studio Orkest olv. Quincy Jones e.a.

Samenstelling:
Kees Hogenbirk