The Sound of Movies
In de reeks Jazz in de Film, aflevering 314: François de Roubaix (1939-1975).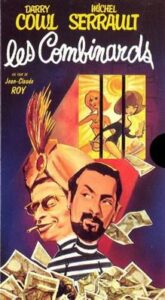 1. Les Strip-teaseuses (1964).
Claude Gousset, trombone. Michel Klotchkoff & Robert Valentino, piano.
Michel Gaudry & Frédéric Faune, contrabas.
2. Les Combinards (1966).
Studio Orkest.
3. Drie thema's uit 'Diaboliquement Vôtre (1967).
Studio Ensemble.
Samenstelling:
Kees Hogenbirk