Producer - Peter van Cooten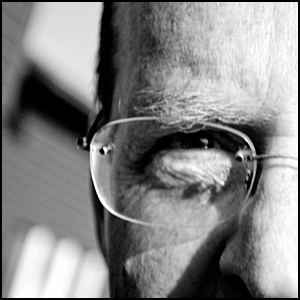 Peter van Cooten has been playing music for most of his life. Part-time DJ, work in a record shop, collector, listener. Although his musical taste varied over time, there were also permanent preferences: (uncut) funk, (dub-)reggae, and electronic music. What started with Klaus Schulze and Tangerine Dream grew into a passion for all kinds of 'ambient music' and sound art.
From 2000 he could present that passion in a series of broadcasts on Dutch national radio. The mix-collages for these programs can still be found on the weblog Ambientblog, which he started when the more experimental radio shows were terminated on national radio around 2009. Since 2017 he also shares his musical passion with the listeners of Concertzender.
Nowadays, 'ambient music' is hardly a recognisable genre any more: it has branched into many different subgenres. What remains is the passion for music without recognisable rhythm of melody, music that can hardly be called music, music as atmosphere.
His experience as a DJ (and creator of mixtapes) teached Van Cooten that context is everything: music can get a complete different meaning in relation to other music. "Storytelling" is essential – that is why he aims to tell a completed story in his radioshows and mix-collages.
ambientblog.net (ambient recommendations) ambientmix.net (ambient mixes) dreamscenes.nl (DreamScenes broadcasts)