Ensemble Leones and Catalina Vicens in Concertzender Live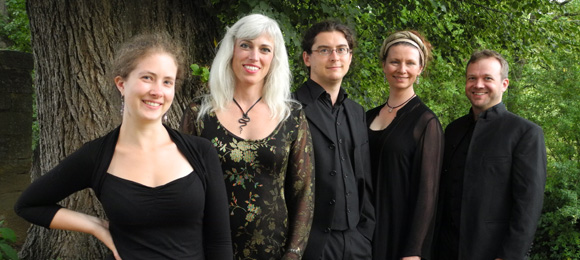 The next live recordings from the Utrecht Early Music Festival 2014 are broadcast on Sunday 11 January from 15:00 to 17:00 CET. You can listen to the concerts by Ensemble Leones and the harpsichordist Catalina Vicens.
Ensemble Leones is conducted by Marc Lewon and presents a programme dedicated to 'the last minnesinger' Oswald von Wolkenstein, a man who spent much of his life in disputes with the Hapsburg royalty.
However his interest in polyphony, the latest musical development of his time, means that he is now also recognised as one one of the earliest German renaissance composers.

Catalina Vicens plays keyboard music that was written for two daughters of kings of Bohemia, Maria of Austria, the daughter of emperor Ferdinand I, and Elizabeth Stuart, who became queen of Bohemia following her marriage to Frederick V.
Catalina Vicens plays intabulations, fantasies and dances by De Monte, Luython, Byrd, Bull and Gibbons.

Broadcasts:
Sunday 11 January 2015, 15:00 – 17:00
Monday 19 January 2015, 11.00 – 13.00
Click here for the programme guide with a full playlist.