Concertzender Actueel
Wekelijkse actualiteiten, met CD van de week, de concertagenda en interviews met gasten.
Interviews
---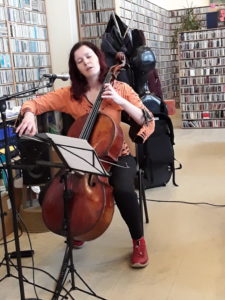 Het optreden van Maya Fridman
---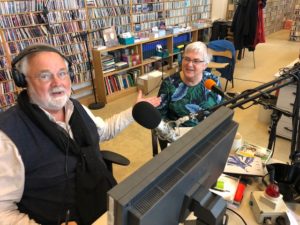 ---
Playlist
---
El Male Rahamim (Hymn To The Victims Of Auschwitz).
Pianist Boris Giltburg speelde samen met het Royal Liverpool Philharmonic Orchestra het derde deel uit het 2de pianoconcert van Ludwig van Beethoven, dirigent was Vasily Petrenko.
Maya Fridman-cello van Giovanni Sollima: Hell I.
Awakening van het Franz von Chossy Trio.
'Voici Creon, beau-frère d'Oedipe uit Acte 1 van Stravinsky's Oedipus Rex met het London Symphony Orchestra, Monteverdi Choir, dirigent John Eliot Gardiner en solisten Fanny Ardant, Gidon Saks en Stuart Skelton.
De slotscene uit La Boheme van Giacomo Puccini met Barbara Hendricks als Mimi, José Carreras als Rodolfo, Orchestre National de France, dirigent James Conlon.
This merry pleasant Spring (anonieme componist) door duo Serenissima.
Three Reflections van het Poolse pianotrio Marcin Wasilewski Trio.
Anch io dischiuso uit Nabucco van Verdi met sopraan Anna Pirozzi en het Residentie Orkest onder leiding van Maurizio Benini.
Te Voilà Donc, Bel Oeil van Constantijn Huygens door Camerata Trajectina
Kyrie uit : Missa Cathedralis van Herman Strategier, Kathedrale Koor Utrecht, Wouter van Belle, orgel. Gerard Beemster, dirigent.
Jubilate Deo omnis terra psalm 100 – Hendrik Andriessen.
Kathedrale Koor Utrecht. Wouter van Belle, orgel. Gerard Beemster, dirigent.
Tjefouroule" van La Grande Cantatrice Malienne: Nahawa Doumbia.
Vigo van onze columnist, componist en pianist Thijs Derksen.
Luciano Berio, Opus number Zoo door ensemble Musikfabrik.
Samenstelling: