Electronic Cottage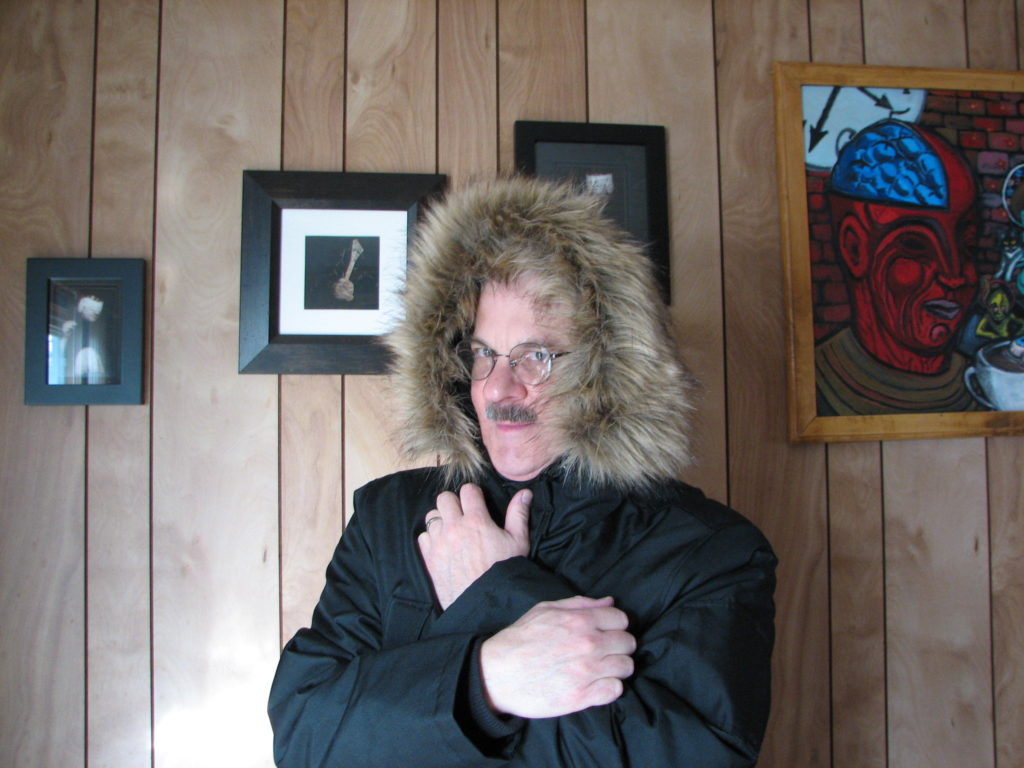 Donderdag 27 juni om 23:00 uur in Pakrammel de achtste aflevering in de Electronic Cottage serie.
Electronic Cottage #8 presenteert Charles Rice Goff III (zie foto). Klik hier door naar de programmagegevens.
Electronic Cottage is een internationaal platform en magazine voor alternatieve klankkunst en mailart. Maar Electronic Cottage is ook een 'community', waar we allemaal deel van kunnen zijn. Daarmee gaat Electronic Cottage terug naar de 'first DIY movement' en het FLUXUS gerelateerde gedachtegoed; kunst is alledaags en er zijn geen grenzen tussen beeldende kunst en muziek. Zo vloeide daaruit voort het fenomeen mail-art. En samen met de ontwikkeling van de muziek-cassette resulteerde dat in de eind zeventiger, begin tachtiger jaren in een levendige audio-mail-art cultuur. Electronic Cottage documenteert en is tegelijkertijd even dynamisch als 30/40 jaar geleden, door alledaagse kunstenaars een podium te geven voor hun absurdistische en grillige 'art in progress'.
Helaas niet meer terug te luisteren, maar hier puur ter informatie de American Soundgerm Collection. Twee nachten die werden samengesteld nadat er vanaf 2007 aandacht werd besteed aan artiesten, die ook zijn terug te vinden en te beluisteren via de Electronic Cottage website.
The American Soundgerm Collection part 1.
The American Soundgerm Collection part 2.
Luister terug naar:
Electronic Cottage #1; Cassette Culture Node Linz 2018.
Electronic Cottage #2; With music by Don Campau (special focus on his work and collaborations), Tom Furgas, Michael J. Bowman, John Wiggins, Mental Anguish, Chris Phinney, Thomas Park, Dylan Houser and Hal Harmon.
Electronic Cottage #3; The cassette compilation Body Sounds, released in 1988.
Electronic Cottage #4; With the audio folk art dictaphone assemblage 'Home For The Hellidays' by Hal McGee.
Electronic Cottage #5; With music by Mental Anguish, Dave Fuglewicz, Jim Barker, Prescott/Bohman and others.
Electronic Cottage #6; With music by Tom Furgas, Bret Hart and Dylan Houser.
Electronic Cottage #7; This hour goes back to the early days of Leslie Singer. From 1983 to 1985 she released five cassette albums under such monikers as Girls on Fire and Sadistic Gossip.