Concertzender Actueel
Wekelijkse actualiteiten, met CD van de week, de concertagenda en interviews met gasten. Presentatie Pauline Verburg.
Interview
Fagottiste Marieke Stordiau over het concert 'Ode aan Kees Olthuis'. Componist, fagottist en dirigent overleed in  2019. Zijn composities verdienen een eerbetoon. meer info
Optreden
Cellist Joachim Eijlander is onze gast in de studio en vertelt over zijn nieuwe cd Dark Fire, waar hij ook stukken van zal spelen. meer info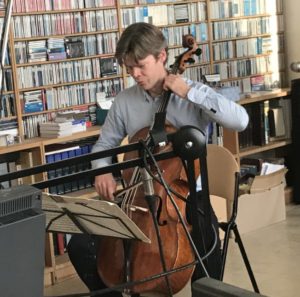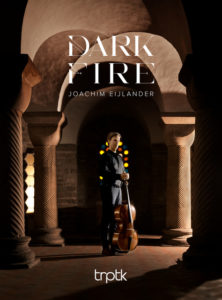 Playlist
Cristina Branco – Conta-me dos vivos, van het nieuwe album Eva
CD van de Week – NOX, Hannes Minnaar,  Ad Libitum-Einfach, Nachtstücke, Robert Schumann.
RED – 'Art' van de cd NOLA. www.pianinotheater.nl / www.vibrrrant.com
Mozart – Le Nozze di Figaro', Ate 4 Gente, gente
Wiener Philharmoniker  olv Riccardo Muti – www.operaballet.nl
Museumtip – The Rolling Stones – As tears go by  www.groningermuseum.nl
Kees Olthuis – – 'Voyage à l'horizon…Seul….' –  Suleika trio
Kees Olthuis – Beroemdheidsconcert uit het Hemelse fagotje
TenToon Ensemble. Nadine van der Merwe, fagot.
Willem Abelen quartet – Light at the end
Thijs Derksen  – Precious Cargo
Jeroen Elfferich – Highway – album Dutch Piano Rhythms
Olivier Messiaen – La Nativité du Seigneur, Desseins eternels www.doopsgezindamsterdam.nl
Sari Gelin – Anonymus – Kadir Sonuk en Jochim Eijlander, cd Dark Fire
Sachidao – ' 5 Pieces on folk themes
Joachim Eijlander en Vincent van Amsterdam, cd Dark Fire
Berlioz – Les nuits d' été – Le spectre de la rose
Véronique Gens, Orchestre National de l'Opera de Lyon https://www.parmando24culture.nl 
Antonio Vivaldi – Sonate in G voor Pisendel, deel 3 – Scaramuccia, Javier Lupiáñe, viool, www.snakewoodeditions.com.
Gustav Mahler – Symfonie no.3, 'O Mensch! Gib Acht!
Jessye Norman, Wiener Philharmoniker olv. Claudio Abbado
Trio Merope – 'Seng Ge" van het album Naktès.
Samenstelling: